PESCI Assessors Required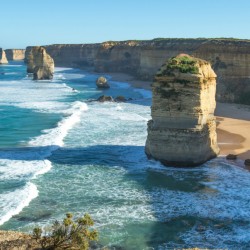 Health Workforce Agency Victoria (HWAV) is AMC (Australian Medical Council) accredited to conduct Pre-employment Structured Clinical Interviews (PESCI) for international medical graduates (IMG) seeking registration to work in general practice across Victoria.
We are currently seeking casual Assessors.  To be eligible you will already be a registered VR GP with an interest in participating in this vital professional assessment process. These casual positions are ideal for GPs who are seeking additional work while broadening their skill set.
For more information contact hwav@hwav.com.au, 03 3949 7813 or visit www.hwav.com.au
Inspiring Students to Go Rural

The GO RURAL Victoria event was funded by the Australian Government Department of Health and administered by Rural Health Workforce Australia and coordinated by RWAV. It was held in Gisborne on Saturday 4th February 2017.  17 medicine, nursing and allied health students and 3 early career health professionals from across Victoria visited Gisborne Medical Centre for a leadership workshop. It was run by the workwell group with a focus on promoting the benefits of Rural Health careers in communities and incentives available to rural health professionals. The morning included an engaging presentation from Riwka Hagen, the Practice Manager at Gisborne Medical Centre and Board member (Deputy Chair) for Cobaw Community Health about her journey working in the local area as a health professional to becoming a leader in her community.  The day was broken up by a hands-on digital workshop with thinkdigital showcasing ways of sharing experiences through 360 degree videos and virtual reality utilising tools available online.  Lunch was held at nearby La Cibo café before more digital experiences on the thinkdigital bus where students experienced videos they had made through virtual reality headsets, and discovered other ways they might be able to use virtual reality in real life.  The day was concluded with groups setting goals and plans to work together to engage their peers and communities, in sharing the Go Rural message.
thinkdigital's Tim Gentle and Dr Louise Manning, RWAV Rural Ambassador and Medical intern at Bendigo Health created this 360 degree tour of her rural health workplace which utilised the tools used in the workshop.
Keep an eye on this page for more 360 degree footage created by participants.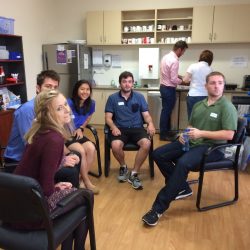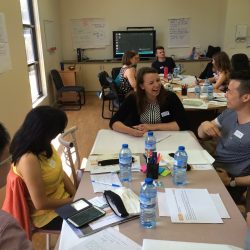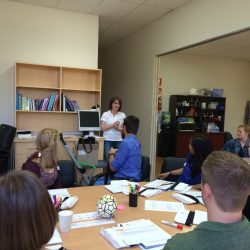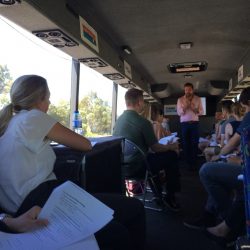 Successfully Working with Women and their Health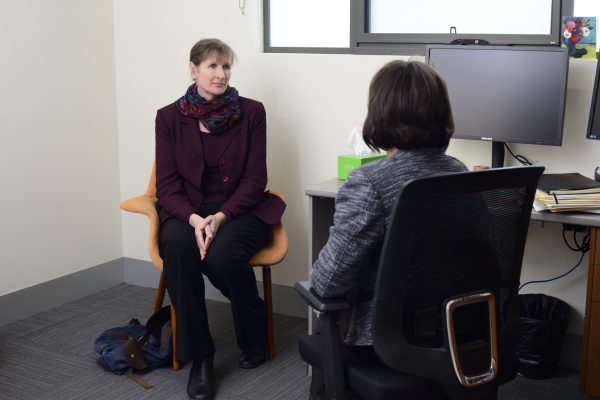 The Successfully Working with Women and their Health course has been developed in collaboration with PapScreen Victoria and the Melbourne Medical School to provide a comprehensive women's health education program. It is aimed at overseas trained doctors but any doctors or health professionals are welcome to attend. The course is designed to be engaging, informative, interactive and practically based, encouraging the involvement of participants.
The full day of training combines information delivery with opportunities for interactive learning in the first half of the day. This is followed by a fully supervised practical session with Clinical Teaching Associates in the second half of the day, to develop practical assessment skills.
Topics covered:
Assessment of the well woman
Menopause management
Contraception
Violence against women
Cancer screening
Sensitive examinations of women – a practical clinical session on conducting breast and pelvic examinations of women
Course accreditation (RACGP QI&CPD, ACRRM)
Course participants are eligible for:
RACGP
40 Category 1 QI&CPD points
ACRRM
PDP points – 30 PRDP
MOPS points – 30 O&G / Women's Health
Sled dog racing to treating rural Victorians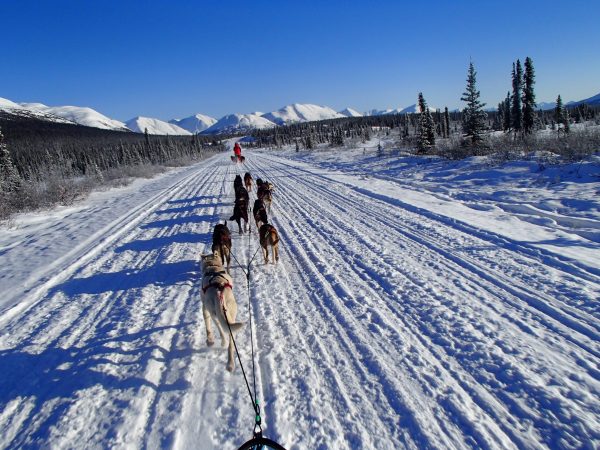 Dr Frank Haberman spends his time between professional sled dog racing, 4 hours away from Anchorage, Alaska to working in remote Victoria as a GP locum.  His amazing diversity of interest showcases his dedication to both his patients, his cuddly sled dogs and endurance to train in subzero temperatures for 16 hours a day.
Frank has had a varied career being an experienced GP in general medicine, minor procedures and a wealth of experience working in emergency medicine.  He gained much of his Locum GP experience in the Highlands of Scotland which included cover to the local Emergency Departments which gave him the taste of rural and remote medicine.
Based in Swan Hill and Stawell as a Locum over the last few years, Dr Haberman "enjoys the mix of emergency work with GP sessions". He finds "the rural populations more pleasant and appreciative and far less demanding than city based people". Frank says that the "remuneration is more rewarding in rural healthcare and the work is far more challenging due to the variety of  cases you are presented with each day" when working as a Locum.
Dr Haberman advices those considering locum opportunities to "be ready to deal with a range of presentations" and that they need to be "adaptable to the environment as every practice is different but supportive". He loves the 'different lifestyle, change of environment, opportunity to mentor and teach young doctors" which has been his motivation to return to rural Victoria as a Locum.
Frank is delighted to work with RWAV each year because "who are well organized and always delivers what is promised". Even though he is based in Alaska, RWAV enables him to have a smooth transition to his Locum position in northern Victoria. Frank looks forward to return to rural Victoria and continue with Locum work for 4 months of the year.  Once he completes his 4 months, frank returns to test his outdoor endurance and to his beloved sled dogs.
Rural Doctors Conference 2017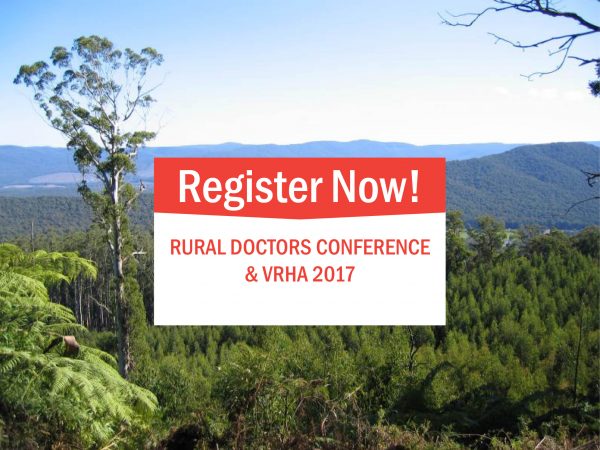 The Conference
Rural Workforce Agency Victoria and Rural Doctors Association Victoria are convening the annual Rural Doctors Conference in conjunction with the Victorian Rural Health Awards (VRHA). We are committed to engaging with delegates through an energising and informative program of speakers, networking opportunities and social events.
The purpose of the conference is to encourage association of rural doctors and their families, practice nurses, practice managers and medical students to develop a sense of rural medical community and provide learning opportunities.
The Delegates
Delegates include general practitioners, GP registrars, practice managers, practice nurses, government representatives and medical students.
The Venue
Just 90 minutes from Melbourne, Vibe Hotel Marysville offers a stylish, contemporary venue to relax and discover one of Australia's most beautiful regions. Vibe Hotel Marysville is designed to connect you with its beautiful natural surroundings, offering state-of-the-art purpose-built conference and events facilities with sweeping views of the Yarra Ranges National Park and Cathedral Ranges.
Date    : 24 – 26 MARCH 2017
Venue : Vibe Hotel, Marysville
GOLD SPONSOR


SILVER SPONSORS


STUDENT SPONSOR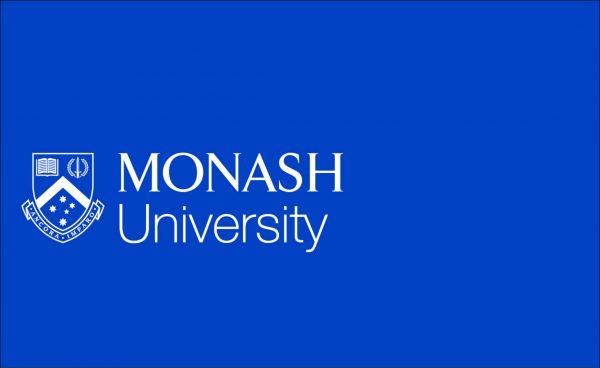 BRONZE SPONSOR


Changing young lives
RWAV was instrumental in changing the lives of nine Aboriginal and Torres Strait Islander children from Mildura and Echuca. They were able to undergo ENT surgery after being on wait lists for years. The children were operated on in January 2017 by renowned ENT surgeon, Professor Stephen O'Leary at The Royal Victorian Eye and Ear Hospital. RWAV worked closely with Professor Stephen O'Leary, The Victorian Royal Eye and Ear Hospital and the Aboriginal Community Controlled Health Organisations- Njernda Aboriginal Cooperative, Echuca, Mallee District Aboriginal Services, Mildura and Victorian Aboriginal Health Service, Fitzroy  to ensure these children received much needed ENT surgery.
Prior to surgery, RWAV was able to talk with the children and their carers about the impact this program would have on their lives.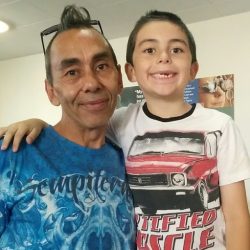 Bright young Darius has had ongoing hearing problems over the past five years and has been "struggling in school" said his dedicated father, Keith. Darius excels in math and reading but due to his hearing difficulties, his speech and education have suffered significantly. He has ongoing ear aches and has had to miss school at times. "He has been receiving speech therapy for 2 years and still his pronunciation isn't clear" says Keith.  A beaming Keith says RWAV has been a "God send" and looks on to his youngest son saying "his life is going to be so different for the rest of his life".  The single father who lost his wife two years ago, said he "couldn't believe" that they were "able to get help for his son so soon, knowing waiting lists for surgery were well over 3 years". They both look forward to a speedy recovery and enjoying their time together.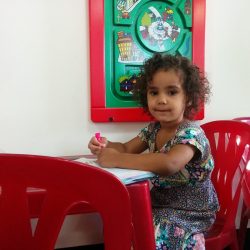 Though a bit hungry having to prepare for surgery, little Armani decided to colour while in the waiting room "in the big city". Her concerned mum says she can't wait for Armani to be a "kid again" as she is always sick and feeling tired due to complications with her tonsils. She is constantly on pain medicine and antibiotics. This surgery will "make all the difference to the entire family".  Bobbi-Jean, Armani's mother couldn't hide her emotions saying she is "so happy, lucky and grateful and can't wait to see her daughter "growing up with no complications and just enjoying life".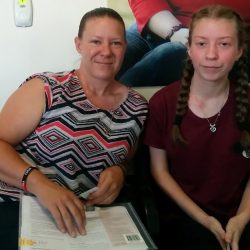 16 year old Brodie has been on the waiting list in Mildura for surgery for over 3 years and hadn't been able to access surgery until RWAV intervened.  She has missed so many days of school due to illness and infections quickly escalating to glandular fever. Her mum Sarah , is so grateful that her daughter can now commence year 10 and be able to attend school regularly and not fall back on her studies.  In the past year, Brodie has had to access a specialist tutor to enable her to keep up with her missed school work. Brodie couldn't wait for her surgery to "just get them out" and go to school and "stop the tutoring".  Her mum says "hopefully she can be livelier and be herself" rather than  being "so sick, lethargic and tired for the past 3 years". They look forward to a brighter and healthy year ahead for Brodie .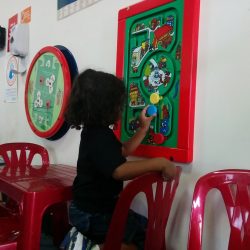 After a long drive down from Echuca, Kellie looked relaxed while Durant was busy playing with the toys in the waiting room at The Royal Victorian Eye and Ear Hospital.  Kellie was so glad to see Durant receive surgery in Melbourne and to see the positive effects on him after the surgery.  She found the coordination was done very smoothly by Njernda Medical Centre and was "so thankful" to RWAV for initiating the program which will make an immense difference in the life of little Durant. Kellie was grateful that they didn't have to bear the cost of surgery, accommodation and travel to Melbourne, which was very "helpful as well" she said.  She looks forward to him recovering soon and continue his explorations.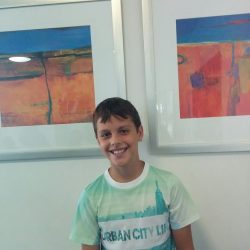 Eric has been suffering with bad ear aches for years now and can't wait for the operation to "stop the pain".  His mother Sally, says she even got "private health cover this year to try to have Eric have the surgery faster".  Even with private health cover the waiting list is over a year away. Eric and his mum are delighted to be in Melbourne to have his surgery and return home.  Eric says he is not looking forward to "putting stuff in his ear when he goes swimming" but understands that after the operation, he will have to protect his ears. He looks forward to his ears not bothering him as they "hurt too much".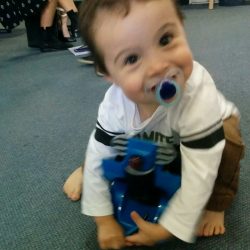 Bubbly little Brandon was busy playing with a truck at the waiting room where his parents looked on, waiting for their son's surgery. Brandon has had 7 severe tonsil infections over the last year which he has had to be hospitalized for and is constantly on steroids, antibiotics and hydrolytes.  He would be sick for over 2 weeks at a time and caring mum, Sage says he would not eat or drink as he is feeling so unwell. She says he hasn't gained any weight in the past 6 months which was very worrying for them.  They can't wait to see Brandon "feel well, speak more and gain weight" after surgery.  They are so grateful for their son to be able to undergo surgery so soon and looks forward to much happier times for all of them soon.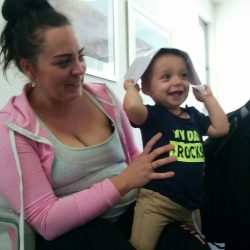 Little Noah loves playing peek-a-boo, even while feeling hungry, as he was fasting in preparation for adenoid surgery.  His supportive mother Kim says "he only has 4 hours of sleep a night and wakes every 20 minutes". Noah has already had 4 hospital stays with pneumonia and Kim is positive that the surgery will "help Noah so much". Kim is so thankful to "everyone who helped to organise everything for us" and is excited to see how Noah will feel after his surgery. Noah was one of the first clients to be referred into the Eye and Ear Surgical Support service program at just 4 months of age. It hasn't been until know that he has been able to access support.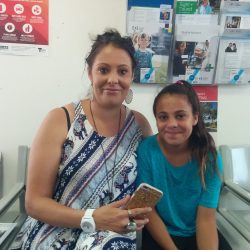 Every couple of weeks Marika has  painful ear infections and has to visit the local hospital every few months when it becomes too painful. They have to then drain her ears for fluid buildup. She is hoping the surgery will help her "breathe easier and that the ear aches will  go away". After surgery she plans to eat "lots of ice cream" and is looking forward to not having to eat "soups and noodles" which is what she can eat when she is feeling sick. Marika's mum, Tatum says she is "really glad to have had this opportunity for Marika to have surgery in Melbourne".  Marika can't wait to enjoy this summer joining her brothers in the pool, free from her ear infections after her surgery.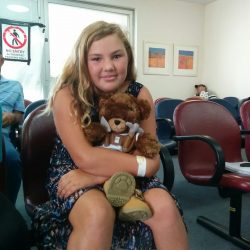 Cloey is "irritated" with her constant sore throat, which gets worse at night time and she finds it hard to have a good night's sleep.  Carrying her "build-a bear" she is ready to go in for surgery and she hopes it will help her to not feel "so tired and sleepy all the time".  Cloey's mum, Kathy is "very grateful" for being able see her daughter receive surgery and the support they have received to "get flights and accommodation in Melbourne". She wants Cloey to finally be able to enjoy playing sport, as she has not been able to before because she was always "over-tired".  After being on the waiting list for 3 years, she is thankful to the organisations who helped "arrange this opportunity".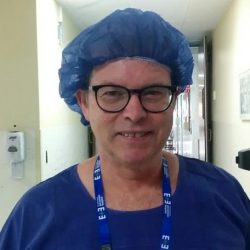 RWAV had a quick word with Professor Stephen O'leary on his way to the operating theatre. Professor O'leary was delighted to be involved with RWAV to provide this life changing procedures to the 9 Aboriginal and Torres Strait Islander children from Mildura and Echuca.  He said "he was only doing his job" and is "glad that this service could be provided at The Royal Victorian Eye and Ear Hospital'. He is pleased that the children can return home with enough time to recover before they start the new school year.  Professor Stephen O'Leary has been providing ENT outreach services for RWAV under the Healthy Ears program at the Victorian Aboriginal Health Service in Fitzroy and Aboriginal Communities in Gippsland.
Paving the way for a career in Rural Victoria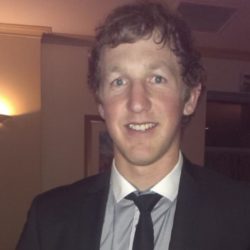 Ryan Toohey, a Physiotherapy student at Latrobe University was awarded a Rural Clinical Placement Grant to assist with the costs of his 5 week clinical placement at Western District Health service in Hamilton. RWAV through the Future Workforce Program provided 18 grants to medicine, nursing and allied health students who completed their clinical placements in rural Victoria in 2016.
Ryan's clinical placement enabled him to learn about assessment and treatment of acute and post-acute stroke sufferers and the difficulties they face in everyday life living in regional areas such as Hamilton. He also had the opportunity to work at the Hamilton Special School where he was able to interact with children with special needs, broaden his understanding of a variety of neurological disorders and syndromes.  He was able to provide them with treatments which were both entertaining and effective. Ryan had the opportunity to be part of an allied health team on an acute hospital ward where he liaised with a variety of health professionals to problem solve appropriate management for patients. He said it helped him "realise the importance of discharge planning for patients at a regional health service, due to the lengthy transport that each patient may have to undertake to go home to their family or to another health service, depending on their current state of health".
Ryan found his placement rewarding and said he felt like his treatment "contributed to the improvement of patients' quality of life, which is a great feeling to have". His advice to fellow students is to take on a rural clinical placement because "you will enjoy the close knit community that will support and guide you." He also recommends them to learn about nearby towns and other medical services in the area as it will help them when developing discharge plans for their patients.
He is glad to have completed his 7 years of university and is looking forward to pursue his passion of traveling for a little while in South American and Europe. On his return Ryan is excited to start his career in Physiotherapy and knows he will "really enjoy the experience if he found an opportunity in rural Victoria".
For more information on our Future Workforce Program please contact futureworkforce@rwav.com.au or call 03 9349 7800.
Children thriving in Mildura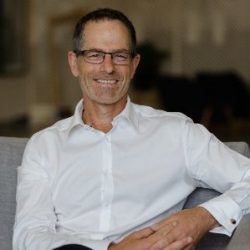 RWAV's VicOutreach Rural Health program focuses on improving health outcomes for people living in rural and regional Victoria. The scheme provides financial support for healthcare professionals providing outreach services. Nina Woulfe, Director of In Leaps & Bounds in Mildura talks to us about the impact of the program on the local community of Mildura. Through RWAV's VicOutreach program Associate Professor Michael Marks provides Paediatric services to the since April 2016. Michael is a senior Paediatrician in the Department of General Medicine, Royal Children's Hospital and a Clinical Assoc Professor in the Department of Paediatrics, University of Melbourne.
Nina says " RWAV's contribution to the local Mildura community has been immeasurable".  Prior to the involvement of RWAV, there was a 3 to 6 month waiting list for parents to secure an appointment with a local Paediatrician.  Some families had to travel long distances to Melbourne or Adelaide to access a Paediatrician.
Assoc Professor Marks is "part of our family now and he loves coming to Mildura – it really has been a great success for the community of Mildura". Having access to Assoc Professor Marks has been extremely well received in the local community by parents and health professionals alike.  They are very appreciative of being able to see Michael close to their homes regularly. There have been very positive outcomes for the children in the local community including a number of children identified with Autism Spectrum Disorder where Assoc Professor Marks has ensured they receive the support they require to achieve the best possible outcomes for them to thrive.
Nina rates RWAV a "10 out of 10" and that "the communication is exceptional and feel like we are truly being supported with the needs of the local community.  I could not speak highly enough of the personnel that we are involved with at RWAV."
ABCs of Practice Sustainability Workshop
Growing Your Rural General Practice
Transform your clinic into a thriving business with the right people and environment.
These two day workshops are designed specifically for Practice Managers and owners who wish to expand their knowledge of business trends. You will gain a greater understanding in areas such as Human Resources, Finance and Risk Management.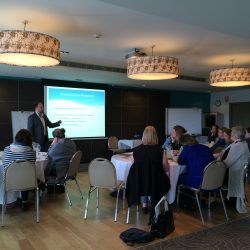 Mildura Workshop
28 – 29 April 2017
E J Faulkhead Room, Mercure Hotel
120, Eighth Street, Mildura
Click here to download the flyer.
Click here to download the program.
Registration form
RWAV Closing the Gap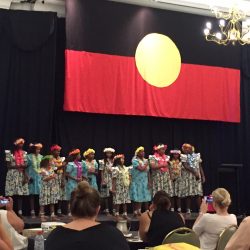 RWAV was represented by Shae Wissell and Amber Neilley at the combined World Indigenous Allied Health and 5th National Closing the Gap Indigenous Health conference, held in Cairns in December 2016.
The conference highlighted inspiring initiatives, successes and challenges faced by allied health workers improving indigenous health outcomes both in Australia and overseas. The conference raises awareness of the continuing complex health issued faced by Aboriginal and Torres Strait Islander communities across the country and how organisations are work together to 'Close the Gap". Guest speakers from America spoke of the ongoing health disparities for native indigenous Americans, who face health, social and economic disadvantages due to colonization and a loss of culture, connection to land and trauma. Issues faced by Aboriginal and Torres Strait Islander Communities in Australia are very similar.
Amber and Shae where Key Note Speakers presenting on Healthy Ears – Better Listening, Better Hearing program and ran a plenary session on the significant outcomes of the Indigenous Ear and Eye Surgical Support Services. Both sessions where well received with interest from across the country. They both received awards for their amazing contribution and the impacts made by RWAV programs in improving Ear and Eye health of Aboriginal and Torres Strait Islander communities in Victoria.
Read more about our Indigenous Eye and Ear Surgical Support Service (EESSS)