Rural Workforce Agency Victoria (RWAV) is a not-for-profit government funded organisation improving health care for rural, regional and Aboriginal communities in Victoria.
RWAV provides a range of activities and support to improve the recruitment and retention of health professionals to rural and regional Victoria.
RWAV creates sustainable health workforce models that support Victoria's rural, regional and Aboriginal communities. We draw on trusted relationships, data and best practice to establish models that are capable, connected and tailored to the communities we serve.
RWAV delivers services throughout rural and regional Victoria, which is home to around 1.5 million people[1].  There are approximately 425 primary care centres including 356 GP practices, 47 Community Health Centres and 22 Aboriginal Health Services.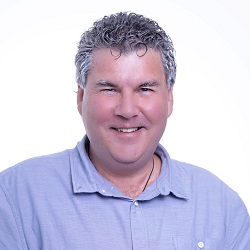 Hello and welcome to RWAV's website.
RWAV aims to improve access to healthcare for rural and regional Victorian communities. We work primarily with non-government funded health services, including private practices, community health centres, bush nursing hospitals and Aboriginal Community Controlled Health Organisations.
Whatever stage you are at within the healthcare system, whether it be a student or qualified professional, we may have what you're looking for. I encourage you to review our range of programs, professional development grants and scholarships, check out the jobs on offer or consider becoming a provider of outreach services. For practice managers and owners, we offer a no-fee service to help with all your recruitment needs.
Feel free to contact us to discuss our programs and services. Give us a call or send us an email – the team are more than happy to speak with you.
Our Vision
Health equity for rural, regional and Aboriginal Victorians
Our Mission
To apply contemporary workforce development strategies that advance rural, regional and Aboriginal Victorians' access to high-quality health care.
Our Values
At RWAV we embrace the values of Respect, Accountability, Collaboration, Innovation and Courage.
Strategic Documents
Click on the button below to see what we offer.