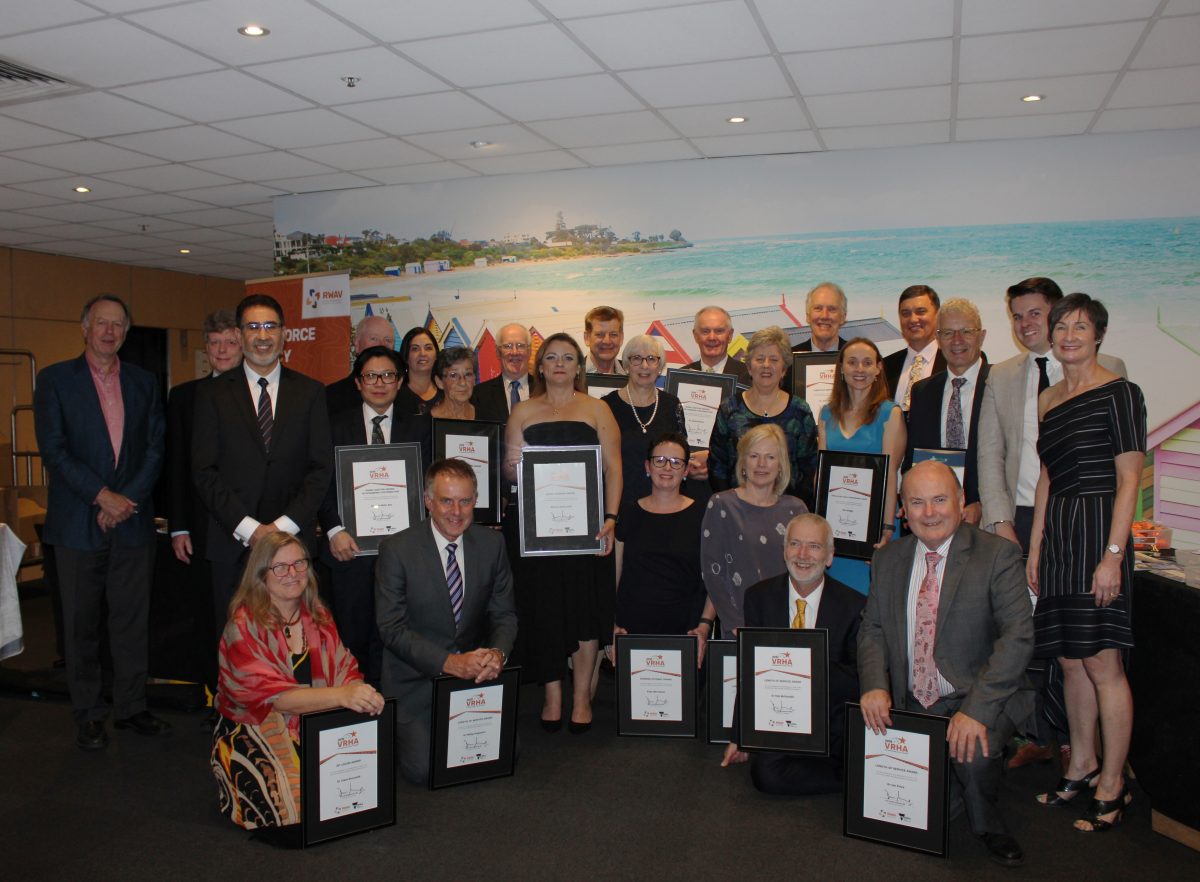 Thirty four awards were presented to rural health professionals as part of the Victorian Rural Health Awards on April 27 2019. The awards recognised the outstanding commitment and dedication of health professionals working in rural Victoria.
Held in conjunction with the 2019 Victorian Rural Health Conference, RWAV co-hosted the event with the Rural Doctors Association of Victoria. It was sponsored by the Victorian Department of Health and Human Services.
"We celebrate GPs, rural GP locums and medical specialists, who not only go beyond their call of duty but also support each other and mentor the next generation of health professionals," said Dr Yousuf Ahmad, Chair of RWAV.
"We value allied health workers, nurses, practice managers, and Aboriginal health workers who provide invaluable support and expertise to build strong healthcare teams. Each of these health professional's collective efforts deliver a high quality and sustainable healthcare system for rural Victoria."
View the media release with the full listing of recipients
Every year nominations are put forward by members of the public, community organisations and local healthcare providers and are assessed by an independent panel of judges.