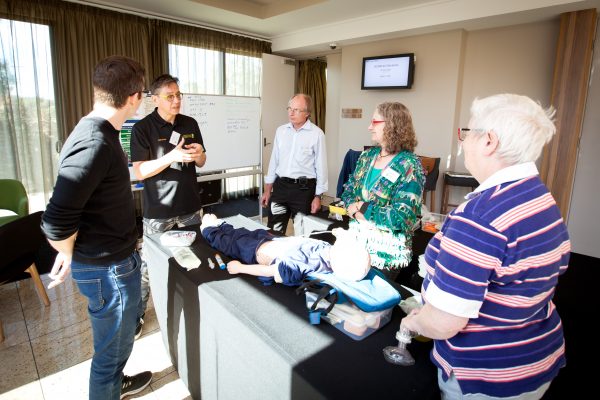 Mental health, the future of rural medicine, culturally savvy general practice and workforce issues were the key areas of discussion at the Victorian Rural Health Conference, co-hosted by the Rural Workforce Agency of Victoria (RWAV) and Rural Doctors Association of Victoria (RDAV).
The theme of the conference was about diversity. "We will explore diversity in general practice, doctors' mental health, workforce issues and future of rural health to bring change to general practice in rural Victoria," said Dr Yousuf Ahmad, RWAV Chair in a news release about the conference.
The Conference took place from 27-29 April in Creswick, Victoria. Participants had the opportunity to listen to keynote speakers such as Dr Harry Eeman, a rehabilitation physician and pain specialist, attend a variety of panel discussions on culturally savvy general practice and another about doctors' mental health, as well as take part in a variety of break-out sessions on a variety of topics including new changes to cervical screening, ear toileting, medical benefits schedule training, real-time prescription monitoring and brainstorming workforce issues.
To assess how the conference met attendee expectations, attendees were asked to complete an evaluation. The evaluation included a mix of 19 qualitative and quantitative questions. The questions ranged from asking attendees about their motivations to attend the conference and whether they would use techniques they learned, to asking attendees about their favourite part of the conference.
The results were positive. Top motivations for attending the conference included relationship building/networking (51%) and professional development (31%). When asked whether attendees would use the techniques and learnings outlined in the presentations, approximately 49% responded they were likely to use the techniques and 38% believed they were extremely likely to use them. Lots of positive comments came from attendees to describe what their favourite parts of the conference were including: "challenges in rural health have been highlighted," "loved discussing issues for rural health and how we can solve them," "meetings and sharing experience with colleagues," and "It's hard to pin point, the entire conference was incredible! Have been highly recommending it to my peers since returning home. Loved every minute of it!"
If you attended the conference, be sure to view the conference photos.