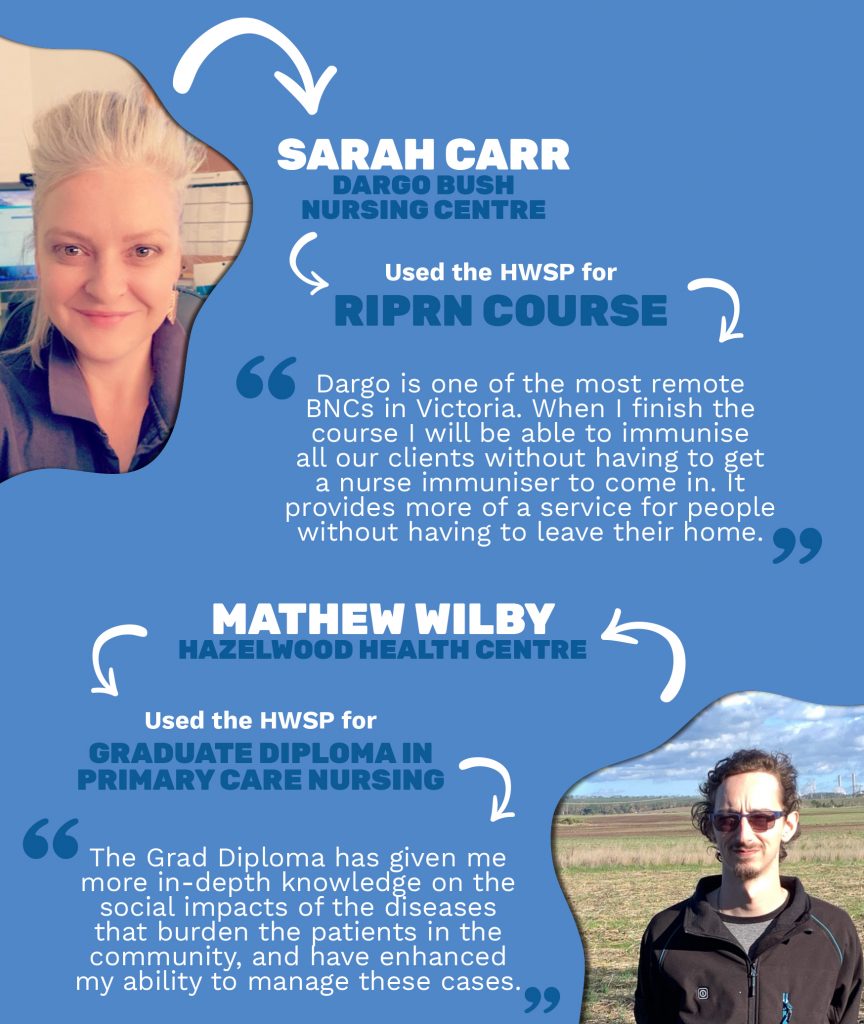 Have you gotten the most out of the Health Workforce Scholarship Program (HWSP) this financial year?
As a nurse practising in a private or non-government primary health organisation (MMM 3 – 7 locations), you may be eligible to access up to $10,000 per financial year to help with training and upskilling through the HWSP.
At RWAV, we know the pivotal role that rural nurses play in their health services and communities. Often we hear stories about the dedication of nurses doing anything from cradle to coffin and everything in between. The HWSP is designed so that health professionals based in the country have the financial support to access training and upskilling opportunities to help meet the health needs of their community.
If you're planning to undertake professional development activities in the future, such as a course, workshop, conference, or you're thinking about postgraduate studies, consider applying for the HWSP to give you that extra assistance to help you achieve your career goals.Learn More