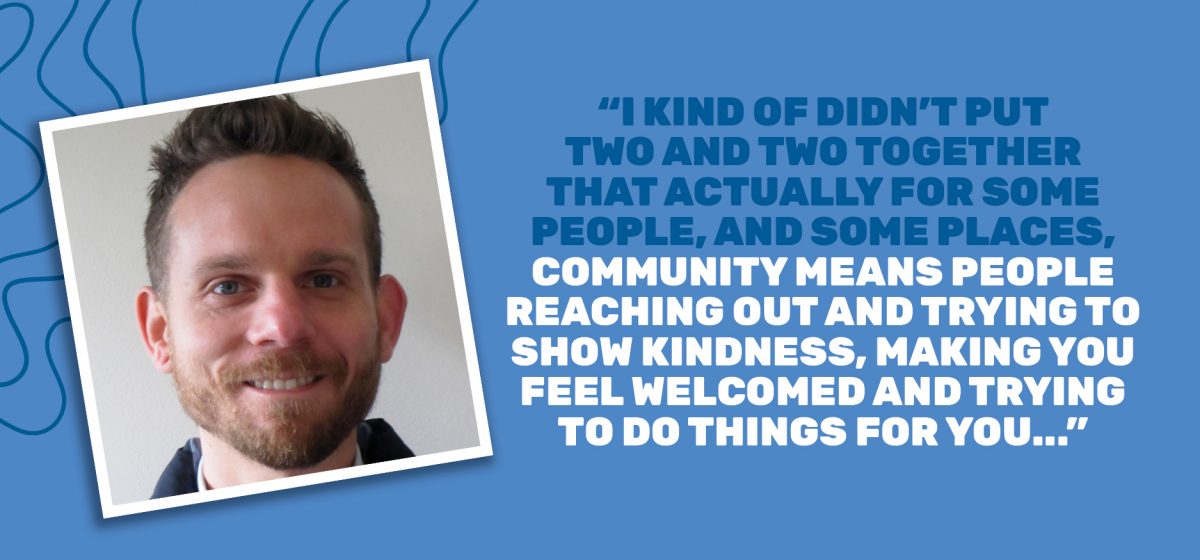 In December last year, Richard Shaules and his family packed up their home in Tasmania and made the move to Warracknabeal to start a new role as a social worker at Rural Northwest Health.
Originally from the United States, Richard moved to Australia in 2007 to pursue studies in counselling and social work, which would lead him to work in a remote community of 800 people in Tasmania. The slower pace of life that living in the country has to offer was an important factor when considering where the next step of his career would take him.
"Where I lived before I think it was a two minute drive from work, never had traffic lights, never had traffic, so I wanted to keep that going. There were a few rural social work jobs, but a lot of them were mental health focussed, and I sort of wanted something a bit more varied. This role at Rural Northwest Health has been great in that sense, because it's at a small hospital and you just never know what you're going to get, which makes the job quite interesting."
Richard had initially applied for the role directly through Rural Northwest Health, however he was encouraged by a staff member to apply through RWAV, having heard about some of the relocation and grant support that health professionals working in rural Victoria could benefit from.
"I don't know if I hadn't been encouraged by them, whether I would have realised just how much of a benefit RWAV is…Angela (RWAV Recruitment Program Officer) has been great, especially how she has reached out and made contact a few times just to make sure I was settling in, and had access to everything I needed. I don't think a typical recruitment agency would do something like that."
Given the logistical challenges of moving interstate from Tasmania, the relocation assistance Richard received from RWAV became an important deciding factor when it came down to making the move. The grant had not only freed up the cost of moving, but also helped him and his family to settle into their new home.
In his current role, Richard's social work is a mixture of helping people in different capacities. Most recently, the effects of COVID-19 has seen Richard helping community members through financial struggles, loss of income, relationship breakdowns and loss. Encouraging community members during this challenging time has been deeply rewarding for Richard.
One of the most important lessons Richard has learnt as a health professional working in the country is an understanding of what community represents.
"You hear the phrase 'they've got a good community' and you just don't think much of it. I would hear community, and think maybe they've got a sporting club, like a building you can go to, but I kind of didn't put two and two together that actually for some people, and some places, it means people reaching out and trying to show kindness, making you feel welcomed and trying to do things for you…I guess you really don't realise how much of an impact that people's kindness can make until you're not expecting it, and it just hits you."
Are you interested in work opportunities in regional and rural Victoria? RWAV provides a free end-to-end recruitment service to health professionals seeking opportunities in primary healthcare such as general practice, community health centers and Aboriginal medical services. We also help health professionals with support for their professional development needs.
See our current vacancies here or subscribe to our Allied Health and Nursing newsletter to receive monthly updates straight to your inbox.
To speak to a member of our dedicated recruitment team, reach us on 03 9349 7800 or;
screeningahn@rwav.com.au for allied health and nursing professionals
screening@rwav.com.au for medical professionals.