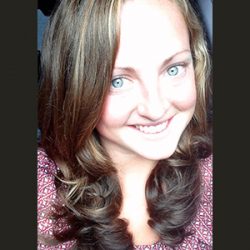 Sophie Griffiths is a physiotherapist and RWAV recently placed her in Central Highlands Health in Creswick. Sophie shares her insights with RWAV about the importance of allied health practitioners for rural communities, and how she has found the transition process working and living in rural/regional Victoria.
You've recently started working as a physiotherapist for Central Highlands Health in Creswick. What has your journey been like up to this point?
Very broad! Through university I was instructing pilates and working as a sports medic. Upon graduation, [this work experience] developed into private practice and sports physiotherapy that I was lucky enough to go on national tour with. I always wanted to go more rural and when the opportunity arose, I took a locum position in Shepparton in community health that only fuelled my love for rural health. Once that finished, I ended up in the neuro-disability area of physiotherapy, which developed skills out of my usual scope of practice and was great for my development as a practitioner. Finally, I have ended up back in community health across Hepburn Shire supported by RWAV!
How have you found transitioning to living in rural/regional areas? What are some of the things that have helped you settle in?
I have found it overall really enjoyable, with a few surprises of certain challenges that I didn't expect. I would say the most noticeable were culture and communication. Starting off in rural health, I thought both of those areas were relatively good – but in my locum of the Greater Shepparton area, where there is a whole range of cultures, made me realise how basic my cultural awareness was at the time! From language to cultural requirements that needed observing, it was a fast and steep learning curve that developed my practice on the job.  What helped the most was a very supportive allied health/multidisciplinary team; I didn't feel alone or isolated at all. Each team has been overwhelmingly warm and supportive in my experience, going to extra lengths to assist you and help settle in. Each of them has most likely gone through the same thing in a smaller community and therefore welcome you into the fold!
What kind of support have you received from RWAV along the way?
With both my locum and my current position, RWAV has supported me with providing vacancies, through the process of recruitment and the start of the role. I have a support contact I am directly linked with, and although I haven't required anything further from them in regards to assistance with training, all information as to what they can assist with has been provided for my information.
In your view, do you think there's a need for more allied health professionals in rural areas? Why?
Absolutely. I know that even in Victoria, which isn't the most rural or remote area of Australia, places I've worked have had constant recruitment going as they have such difficulty fulfilling the positions and often resort to short term locums to be able to provide at least some service for part of the year. This is not limited to allied health. This is across the board in healthcare in the teams I've experienced.
What advice do you have for allied health professionals who might be considering working rurally?
Know yourself. You want to know that the skill set and professional background you brings supports the challenge you will face when placed in the role as you are often given more than your usual physiotherapy 'hat'!
If you are a health professional who would like to expand your cultural understanding, RWAV facilitates free Aboriginal cultural safety training workshops in collaboration with the Victorian Aboriginal Community Controlled Health Organisation. To learn more or to register your interest, contact the Outreach Team on (03) 9349 7800 or email Vicoutreach@rwav.com.au