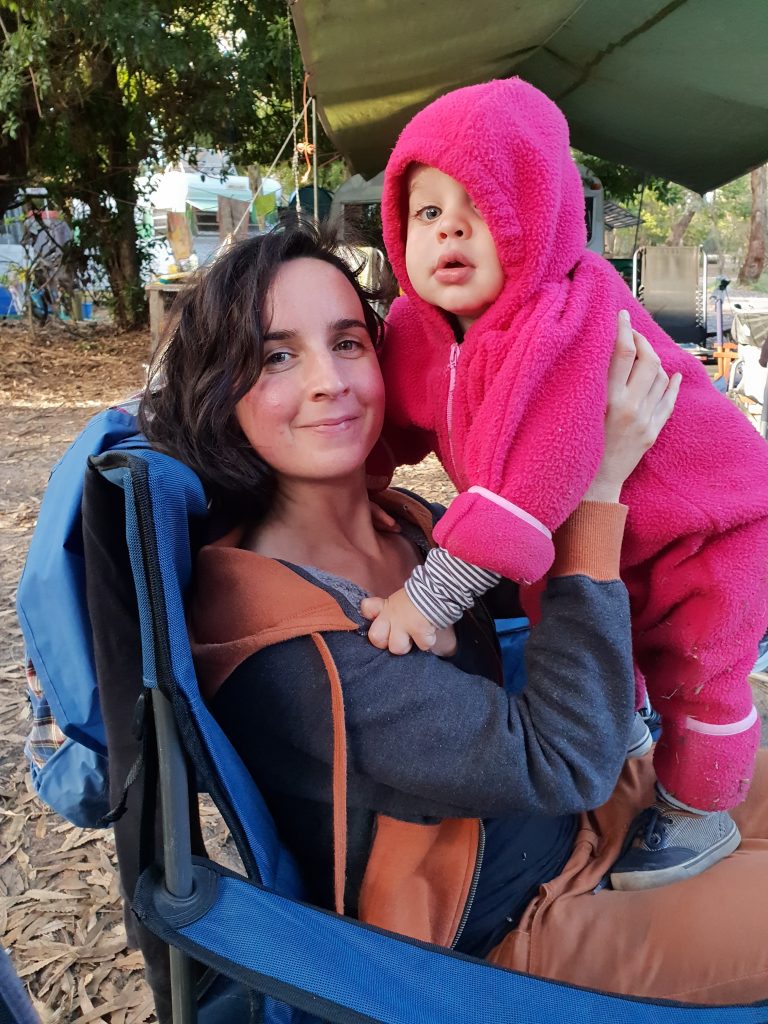 Physiotherapist Chooses Rural Healthcare Career For Quality Of Life
Harriet Cook is a Physiotherapist who was recruited by RWAV to work at Gippsland Lakes Community Health – Lakes Entrance. The role provides her with an improved work-life balance, to be closer to nature and to provide her son, Arnoux, with the opportunity to explore the beauty of the Australian landscape. We caught up with Harriet to learn more about how choosing a rural healthcare career works for her and her family.
Tell me briefly about your role at Gippsland Lakes Community Health – Lakes Entrance.
I am working four days a week as a Grade 2 Physiotherapist at Gippsland Lakes Community Health (Lakes Entrance). In this role I run a variety of groups including a neurological rehabilitation group for clients with Multiple Sclerosis, Parkinson's disease, stroke and any other kinds of neurological conditions, along with a falls prevention group.
In my role I also help people with a variety of conditions, including rehabilitation post orthopaedic surgery, musculoskeletal conditions, persistent pain, vestibular and neurological conditions. I see a huge variety of clients and I am really enjoying developing my physiotherapy skills in all these different areas.
Would you recommend RWAV's recruitment process to others?
I would definitely recommend RWAV's recruitment process to others. I applied for the job through RWAV and felt supported right from the get go. RWAV helped to answer all of my questions, supported me through the interview process and assisted in negotiating my work arrangements. I was assisted financially with a relocation grant, which made the move from Melbourne to East Gippsland with my partner and our 18 month old son happen smoothly. I have ongoing support from RWAV's and it has made me feel really supported and cared for during this transition.
I understand you provided healthcare in a metro area before going rural. What inspired you to work rurally?
Before moving to East Gippsland to work at Gippsland Lakes Community Health I was working as a Grade 2 Physiotherapist at St. Vincent's Hospital Melbourne (community-based rehabilitation).
The main reason for wanting to work rurally was to have better access to nature and to have a better work-life balance. I feel a deep sense of peace waking up with the chirping of birds every morning, watching the rising sun splattering its pink hues over the magnificent Gippsland Lakes, driving home from work through eucalyptus forests and spending the weekends swimming or hiking.
My childhood was spent exploring the Gippsland Lakes and I have my immediate family living here. I wanted to offer my son a childhood of freedom, where he can explore the beauty of the Australian landscape without the constraints and pressures of the adult world and to also have his extended family around him. My son is the happiest that I have ever seen him, he plays outside all day, throwing rocks off the jetty and gazing in awe at pelican feathers, banksia's and pig-face seaweed, he is learning so much about the Australian environment. Since living in the countryside, I feel a balance between work and life. Being away from the traffic, consumerism and the concrete of the city brings deep contentment and the weekends seem longer when filled with oceans, mountains and lakes.
I also love the sense of community that living in the country offers, people are friendly and have time for you and I really feel appreciated in my physiotherapy role. I feel that my physiotherapy role provides me with a great opportunity to continue to develop as a neurological physiotherapist, whilst also developing a broad range of physiotherapy skills in other areas, which I believe enhances the provision of best client care.
I know that living in the country means that I can have a fulfilling physiotherapy career, find a healthy lifestyle balance and also give my son an unforgettable childhood. The added bonus is that we can afford to be homeowners.
Any unexpected positive experiences you'd like to share, working in this rural area?
There are lots of wonderful things happening in East Gippsland, with food and wine festivals, top restaurants, theatres, endless free child friendly events, lake-side outdoor yoga and good coffee, I have been pleasantly surprised with what is happening in East Gippsland.
Before being here, I didn't realise the positive effect of being more connected with nature, I feel like the best version of myself when I have this connection. The country life helps you to appreciate the small joys of life…like watching an echidna waddle across the backyard on a quest for its next ant feast.
RWAV is funded by the Australian Government Department of Health through the Rural Health workforce Support program to provide recruitment services and support.