Nurse Practitioner pursues further studies to enhance his delivery of care to the community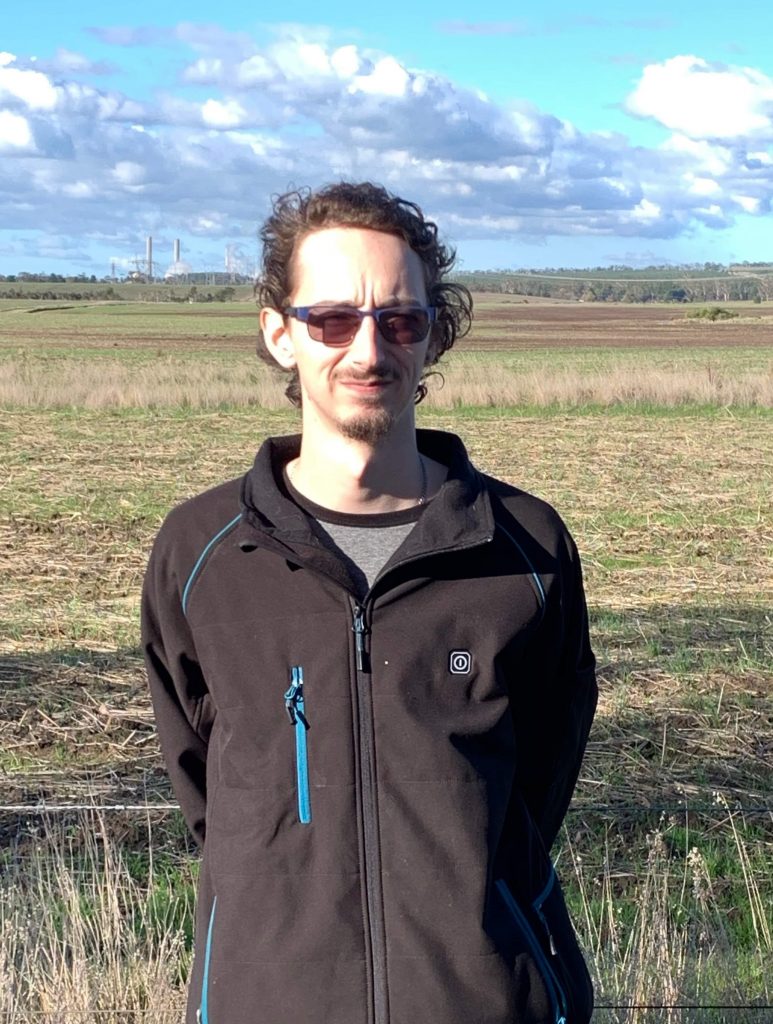 Mathew Wilby is a nurse practitioner based in Hazelwood, located in the Latrobe Valley region of Gippsland. Having grown up rurally, and completing all his training rurally, Mathew considers himself to be a country kid through and through. We caught up with Mathew to discuss his experiences working in rural health and how he is utilising the RWAV Health Workforce Scholarship Program to better the health outcomes of his community.

Can you tell me about your journey in rural health, and how you came to work as a practice nurse at Hazelwood Health Centre?

I have always been rurally based and have completed all my training in rural areas. I started off working in a 25-bed hospital in Leongatha and eventually moved to Traralgon, where I started working as an emergency nurse in a larger hospital with a proper emergency department. Although I enjoyed the work, after several years of working night shifts, it started to take its toll on me. A colleague at the time, who also worked in the ED told me that she was working at a GP clinic, and they were looking for casual nurses. I applied to help save some extra money and try something different. That casual position turned into a permanent position.

You are a recipient of the Health Workforce Scholarship Program, which you are using to undertake a Graduate Diploma in Primary Care Nursing. What are some key health issues in your community and how will the skills you're learning through the Graduate Diploma impact the health outcomes of your community?

The majority of health issues in my community are chronic diseases such as chronic obstructive pulmonary disease, asthma and diabetes mellitus. The Grad Diploma has given me more in-depth knowledge on the social impacts of the diseases that burden the patients in the community, and have enhanced my ability to manage these cases.

As I have only previously worked in a hospital setting, mainly in ED, I had limited knowledge of the available community resources and supports that are available. For example, I had not heard of a Chronic Disease Management care plan before, and now, this knowledge is fundamental to my learning about primary prevention.

With the knowledge I have built through my previous experience and the Graduate Diploma, I am now able to help patients with additional assistance that they might need, such as how to access financial assistance for a podiatrist when they might not otherwise be able to afford it.

How did you find the process of applying for the Health Workforce Scholarship Program grant? Would you recommend it to other rural health professionals?

I found the whole process rather easy. The instructions were easy to follow, and RWAV helped to answer the questions I had before applying. I have already recommended my colleagues to apply several times – they are probably sick of me talking about it! I would definitely recommend other rural health professionals to apply.


What do you enjoy the most about working and living rural? What are some of the things you get up to in Hazelwood?

I grew up in rural Victoria and NSW, and I have done my Endorsed Enrolled Nurse and Registered Nurse training in rural Victoria. This is probably cliché of a country kid, but the city is just too noisy and crowded for me. When living and working in a rural area, not only do you get to know the community, but I find it peaceful. The only noise that I hear where I live is the occasional car driving past.

I live in Hazelwood North, which is in the Latrobe Valley part of Gippsland, and there's something to do for everyone. I enjoy many things, including reading a good book, target shooting, camping and fishing.
---
If you are interested in pursuing further studies to upskill as Mathew did, consider applying for a grant. RWAV offers grants and scholarships to nursing professionals working in rural and regional Victoria. Find out more here. If you are interested in working in rural Victoria, see current vacancies on the RWAV website or contact our Recruitment team to learn more: screeningAHN@rwav.com.au.The Health Workforce Scholarship Program is an initiative of the Australian Government Department of Health administered by RWAV in Victoria.