New rural Victorian GP enjoying variety of work and patient appreciation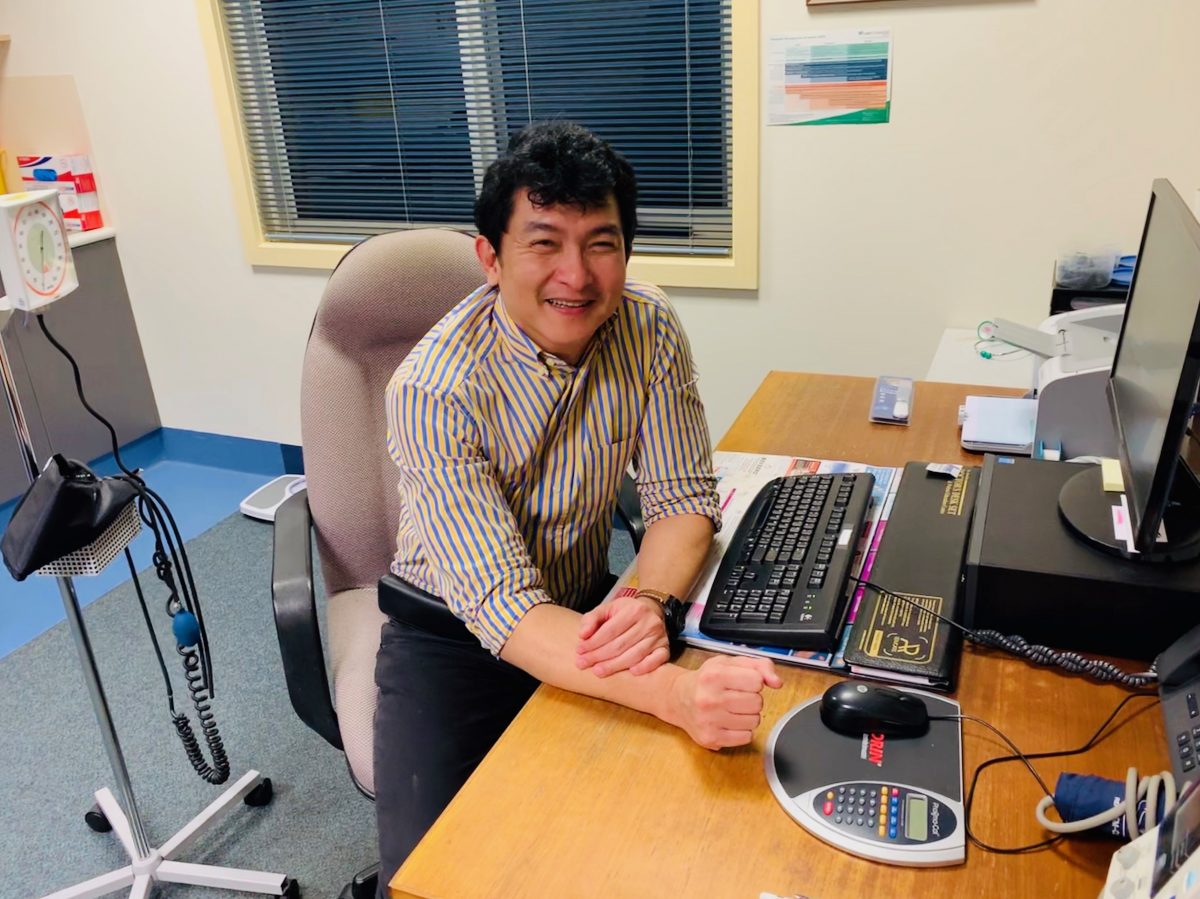 Dr Ferdinand Pranadi is enjoying life as a rural GP after joining the Timboon Medical practice in late April as part of the Rural Locum Relief Program (RLRP). We caught up with both Dr Pranadi and Katherine Gorringe, Practice Manager at Timboon Medical clinic, to learn about the advantages of working in country Victoria.

Timboon is a 45-minute drive from Warrnambool and 20 minutes from Port Campbell. The population of Timboon itself can be deceiving; as it draws on a catchment area of approximately 8,000 people. It is an area that is known for dairy farming, with the beauty of the Great Ocean Road and its world-famous beaches close by.

After coming from working in an urban location, Dr Pranadi has adapted to the rhythms of life in the rural area. "In Timboon, I work in the clinic, admit patients as required to Timboon & District Healthcare Service and provide on-call and acute care. In Cobden, I work in the clinic and visit residents in the large aged care service located within the same grounds as the clinic. Each week in both practices, I provide a range of services from cardiac, dermatology and geriatric care to mental health services."

Dr Pranadi says that one of the advantages of working in the area is the variety of cases.  "I'm working with cases that I never came across in an urban area. As this is a dairy farming area, there are more chronic care patients, and so, I'm able to provide a continuity of care for them. There's also a tremendous appreciation for healthcare professionals by the patients. They are very welcoming. I've had people ask me directly if I'm going to stay in the area. It's easy to engage with the people in the rural community."

Katherine Gorringe, Practice Manager at Timboon Medical clinic, says that Dr Pranadi has been a welcome addition to the team. "Timboon is fortunate to have a very modern, well designed and equipped practice. Health professionals are often surprised at the facilities we have for such a small rural town. There are many opportunities for health professionals to network with other health professionals and visiting medical specialists. We have three fellowed GPs who are all willing to provide mentorship, particularly to those GPs wishing to go down the fellowship pathway themselves."

Katherine says the best advice for GPs wanting to work in the country is to enjoy the experience as much as possible. "Come with a willingness to embrace living rurally. We find that our patients want to build a rapport with a GP. Be flexible, friendly and willing to join the community." 

Dr Pranadi says he appreciated the support that RWAV and the practice provided. "RWAV has supported me with information and has been quite open if I needed any help in seeking out additional continuing professional development courses. I've also received good support from the practice with anything I have needed. I'm enjoying working with both the Timboon and Cobden communities."

If you are a health professional looking for rural career opportunities in Victoria, visit the RWAV Vacancies webpage, or call (03) 8349 7800. RWAV acknowledges the funding received from the Australian Government Department of Health for the Rural Health Workforce Support Activity – Health Workforce Access Program.