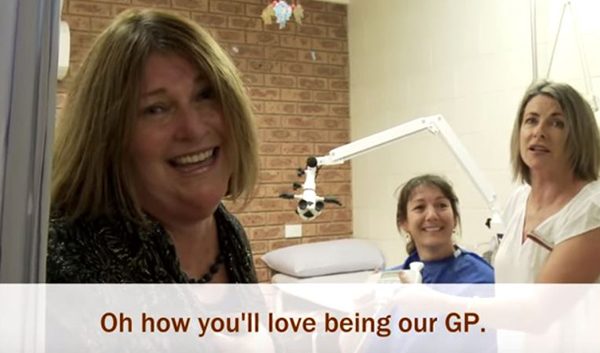 Have you heard? Kerang wants a GP. That's the message being communicated from the Northern District Community Health Medical Clinic through an innovative YouTube video to attract a vocationally registered general practitioner.
"Our previous GP retired after 40 years in January," said Mandy Hutchinson, Chief Executive Officer, Northern District Community Health Medical Clinic. "The video has helped the community to understand the situation much better. I'd say it has changed the tenor of the conversation."
The video came to life after a series of events. After six to eight months of using traditional recruiting methods, including a transformation of the offer package to include a greater work/life balance, no candidates had been found. As the Victorian Rural Health Conference approached, an event that attracts general practitioners from across the State, Hutchinson came up with an idea: she and her team would develop a video to present at the Conference as part of a brainstorming workforce issues workshop. She wrote the words to the song in a morning and the video was produced in collaboration with members of the community, local business and the clinic staff in just under three hours.
The video is set to the music of Queen's ʺI Want to Break Free" song (from their 1984 album The Works). The words are sang by Hutchinson (aka Freddy Mercury) and Jenny Brereton, team lead of nursing at the clinic. The song includes reasons why they need a general practitioner and the many advantages Kerang has to offer, such as being a community which is "traffic free."
Though the video is intended to be humorous, it communicates a serious message: regional and rural communities of Victoria need general practitioners. In fact, there are approximately 108 registered vacancies for general practitioners across regional Victoria.
Even though the Clinic has not hired a general practitioner just yet, Hutchinson describes the success of the video as "quite amazing."  It has been featured on ABC's state-wide programming, The Project, week-end magazines, Neil Mitchell with 3AW693 Talk Radio and been viewed on YouTube more than 12,000 times. Stay tuned for an update on the successful candidate soon!