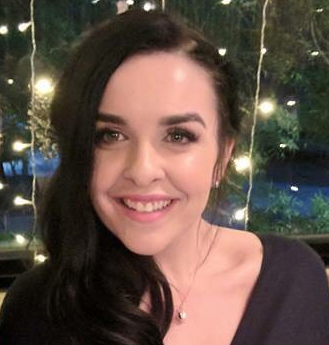 Katie Shaw is a practice nurse in Torquay, Victoria. We caught up with her to ask about how the grants program has helped her to succeed and to provide essential health services in her rural community.
I understand you received a Rural Clinical Placement Grant through RWAV as a student.
Yes I did. I received a rural clinical placement grant for my final placement in my third year of university, whilst I was on placement in Colac.
Why was it important to you to undertake a placement in rural/regional Victoria? What did you learn?
Throughout my Bachelor of Nursing, I completed several rural placements in areas such as Ballarat, Warnambool and Colac. For myself, I found it important to complete rural placements because it's a whole different ballgame. The limited resources mean that the role of nurses is much more varied and often more demanding than nurses working in a metro setting. For example, on my final placement rotation, I was in the urgent care centre at Colac Area and Health and we had a range of acute presentations such as coronary events, septic presentations, broken bones, farm injuries and even a stabbing. Given the structure of the hospital, there were no doctors on staff, so as a student I was expected to jump in and help. I feel, because of this, I gained not only valuable hands-on experience, but also exposure to opportunities to expand my knowledge that I would not have been privy to in a metro hospital. I also developed incredible amounts of confidence within myself.
I understand you have just been approved for an upskilling grant from RWAV. Tell me how this will help toward providing more services in your community.
I have, yes. I was recently approved for an upskilling grant that will be used to fund my pap smear course. For those who don't know, Torquay is a small surfside town located near Geelong that is growing in capacity and, becoming a popular destination for young families to call home. The demand on healthcare facilities has increased. Of the five of the general practitioners in our clinic, four are male. There are large cohorts of females within the community that call to book in for a pap requesting only a female nurse or doctor. By completing the pap smear course, it will aid me in servicing this important need within the community. Additionally, many women who may have felt uncomfortable with a male general practitioner, and therefore put off having a pap, or alternatively forgo one altogether, will now have easier, more reliable access to this service through our clinic.
Do you think this grant helped you to find your current role as a practice nurse in Torquay?
I was actually already working in Torquay as an endorsed nurse, but I definitely feel that the experience I gained through my rural placements gave me confidence and skills to further my career and successfully transition from endorsed enrolled nurse to registered nurse. Receiving the upskilling grant also definitely helped to cement my importance within the clinic as an integral member of our team who is able to provide services that are so desperately needed within our rural communities.
Would you recommend others undertake the grant application process? Why?
Absolutely, as a student there are major financial pressures that arise from needing to take time off and work to complete placements. As a single mum of three young girls, it was very difficult to manage life whilst not working for six weeks at a time. The rural clinical placement grant definitely helped to alleviate that stress. In terms of my upskilling grant, being able to further my education and provide necessary services to rural communities that may have limited access, is such a privilege. Having a grant which acknowledges this, is fantastic. The process of applying for grants is incredibly easy and the staff at Rural Workforce Agency Victoria are all wonderful. They are there to support you throughout the application process. I would also highly suggest completing rural placements. I know as a student it's difficult with commuting. However, the experiences are amazing. The sense of community and support from staff toward students within rural facilities adds so much richness to the experience and leaves one feeling like a more, well-rounded nurse.