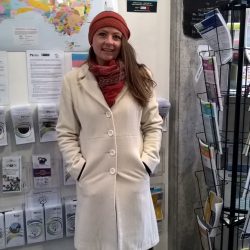 Mental Health is one of the main health needs in rural Victoria.  During Mental Health Week we focus on RWAV's Outreach Program that has been critical in enabling access to psychological therapy services for young people living in the rural districts of Hamilton and Hawkesdale.  This community has high rates of mental health, alcohol and other drugs, domestic violence and chronic disease, with mental health clients (with a reported 28.1 registered clients per 1000 compared to a Victoria average of 10.1. and a higher incidence of family violence when compared to the state average (10.1 v 9.1).
RWAV has been working with Brophy Family & Youth Services to deliver psychological counselling services which resulted in 228 young people receiving access to psychologists 1 day per week during school terms in 2016/17 on an ongoing basis.
Some rural communities have pockets of high socio economic disadvantage, compounded by transport and financial barriers.  Being able to provide bulk billed rural outreach services has supported not only the ease of access to these services, but also promotes early help seeking to treat young people and their families experiencing mental health problems.
Without these services, young people and their families living in rural areas with mental health problems would otherwise go untreated and potential to develop into a mental illness or more tragically loss of lives.  Mental health problems interfere in young people's development, learning and relationships.  It is important to support young people and their families to access help early with the provision of outreach services when and where they need them.
Brophy Family & Youth Services has been partnering with RWAV since 2015 to take regional based services to local communities overcoming cost, transport and isolation barriers, reducing stigma and increasing services to help young people with mental health problems in rural communities.
Collaborative partnerships are a key benefit working in rural areas, such as partnerships with schools and GP's, to provide coordinated care and sites for delivery of outreach services, which is often the only suitable youth friendly community infrastructure available.  Challenges are workforce availability to deliver these services in rural areas and compounded again by travel time and costs.  Hence RWAV assists to fill this gap to get services into rural areas.
"Without RWAV support, services would not be available in these rural communities. The cost of providing rural services is much higher and funding models for service delivery do not cover travel time or costs". Brophy looks forward to partnering with RWAV to provide ongoing outreach services in other rural areas across our region experiencing high levels of health disadvantage, due to rurality and no access to services.