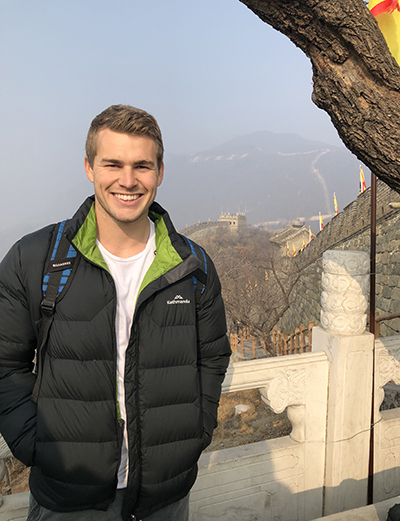 Joshua Morrow, is an accredited Exercise Physiologist working between two public health organisations in Horsham and Stawell. We caught up with him to learn how he was able to use the allied health CPD grant to enhance healthcare in his community.
You've been working as an exercise physiologist in Horsham. What has your journey been like up to this point?
When accepting the role as an Exercise Physiologist, or 'EP' here at Wimmera Health Care Group in mid-2017, I knew there may be some challenges associated with the position. Particularly, the lack of awareness in the community of what an Exercise Physiologist is, what exactly it is that we do, and how do we fit into an allied health interdisciplinary team. I give major credit to my allied health team members for being open-minded to Exercise Physiology and recognising the need to use exercise physiology practice to treat, manage and prevent chronic health conditions, and to refer when appropriate. I found it very helpful working at Stawell and having a senior Exercise Physiologist at Stawell Regional Health who I could discuss any concerns with.
I've become involved socially – joining a local football club, a local gym and engaging in plenty of social events. My partner (also an Exercise Physiologist) has moved here and has enjoyed her time in Horsham also.
I've enjoyed my time working across two hospitals in Horsham and Stawell.
I've grown as a clinician. I've made lots of friends and I feel I've made a difference to healthcare in the area. I look forward to seeing how Exercise Physiology practice progresses in the Wimmera to meet the needs of the community.
I understand you accessed a CPD grant from RWAV. What course did you take with it and how did the knowledge benefit the delivery of healthcare in your community?
I was able to complete a number of courses with support from RWAV. I selected courses based on two points: my level of interest in the topic and could I use the learnings in my current work in the Wimmera region. The courses I completed related to generalised chronic pain treatment and management, pilates mat work exercises, and using the biopsychosocial approach for lumbar spine and sacroiliac joint pain. I greatly appreciated the grant and that RWAV allowed financial support for travel to attend these courses. I feel much more equipped and confident in managing chronic pain patients.
Would you recommend others undertake the grant application process? Why?
I strongly encourage anyone who is interested in working rurally to consider RWAV. They are excellent in supporting allied health professionals both with grants which may help you transition into a rural community and complete further study or CPD, but also for social support. I found their regular visits very helpful to discuss any concerns I had with transitioning to a new town and a new workplace.
The CPD for Allied Health Practitioners Grant is an initiative of the Victorian Government Department of Health & Human Services administered by RWAV.