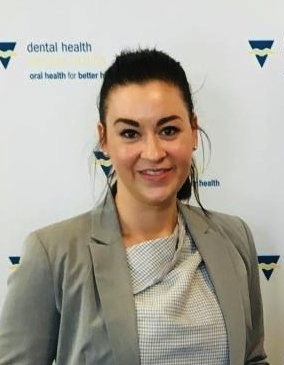 Sophie McKenna is a senior oral health therapist at Bendigo Health. Sophie started in this role in 2014 and progressed to her current role in which she manages a group of clinicians. Having been born and raised in Bendigo, we caught up with Sophie to learn what advice she might give to secondary school students who are considering a role in healthcare.
Why did you move into rural healthcare and what motivates you to keep working in rural healthcare?
I'm from Bendigo originally. When I went to the rural health school at Latrobe University in Bendigo, there were only two people in the entire course born in Bendigo. I studied here because it's my home and I wanted to stay here to provide service in the community where I'm from. I'm motivated to work here because it's my home, my family is here and I really enjoy it.
What advice would you give to someone who is considering a career in rural healthcare?
Absolutely go for it! A lot of people don't think there are opportunities in rural areas and they assume rural communities don't need services. But they do. Plus, there are so many incentives working in rural healthcare that you might not get in the city such as housing affordability and less competition for good jobs.
Another incentive is that you are a familiar face in community; something you will never get in the city. In a smaller community, you can see the same practitioner and this develops trust and ultimately better health outcomes for clients. By this I mean I've got clients who have seen me for a number of years, this has led to better relationships because I know more about them, as well as their history and background. In a city, I don't believe you are ever able to build a rapport and I truly believe clients want to establish a relationship with their practitioners.
Sophie was a speaker at the Inspiring Health Careers Dinner for secondary students in May. The dinner was hosted by Monash Health, RWAV and The Goldfields Local Learning & Employment Network (GLLEN).