By Nicole Asker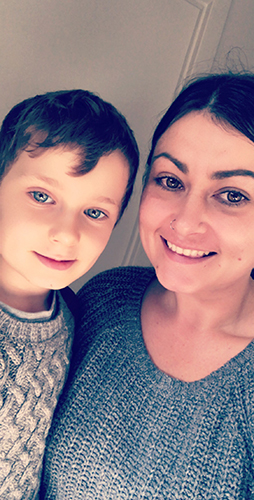 My son Oliver is only five but has suffered from double middle ear infections since he was eight months old.
The infections were so frequent that antibiotics stopped working for him, as his body became to use to the antibiotics. When Oliver was three, he was diagnosed with sleep apnoea. It was possibly one of the scariest things I have ever been told.
After that diagnosis, Oliver was referred to an Ear, Nose and Throat (ENT) specialist. In total, we had five referrals to an ENT specialist, but we did not hear back from them.
Oliver started school but his hearing was so bad that his speech was delayed, which in turn affected his education. Someone at work told me about RWAV and I immediately started the referral process. Within three months, Oliver was booked in for his operation.
RWAV has been the best thing to happen to Oliver and our family. After Oliver's operation his words to me were "Mum I can hear you so much better now!" I can't explain the relief I felt knowing my son was hearing correctly and could notice the difference three days after the operation.
Oliver is recovering well following the surgery in which his tonsils and adenoids were taken out and the bilateral grommets were inserted into his ears. I cannot wait to see the improvement in Oliver's schooling.
RWAV took all the stresses away, they organised our accommodation and the communication with the hospital team. RWAV has been sensational. It was such a smooth process and I cannot thank RWAV enough for helping my son.
The Eye and Ear Surgical Support Service is an initiative of the Australian Government Department of Health, administered in Victoria by RWAV.