Eye and Ear Surgical Support Services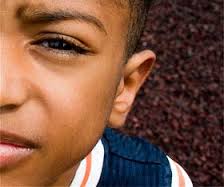 The VicOutreach Eye and Ear Surgical Support Services program designed to increase access to surgery for Indigenous Australians with diagnosed ear and eye conditions living in rural and remote locations.
Funding support is provided for patients, carers and service providers to help cover travel, meals, accommodation, associated out-of-pocket surgery costs and hosting and staffing for service providers.
Providing timely treatment for ear and eye conditions will improve health outcomes for the Indigenous community, with flow on effects to educational and employment outcomes.