Eye and Ear Surgical Support Services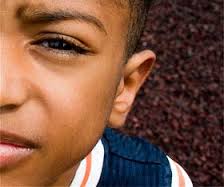 The VicOutreach Eye and Ear Surgical Support Services program designed to increase access to surgery for Indigenous Australians with diagnosed ear and eye conditions living in rural and remote locations.
Funding support is provided for patients, carers and service providers to help cover travel, meals, accommodation, associated out-of-pocket surgery costs and hosting and staffing for service providers.
Providing timely treatment for ear and eye conditions will improve health outcomes for the Indigenous community, with flow on effects to educational and employment outcomes.
Changing young lives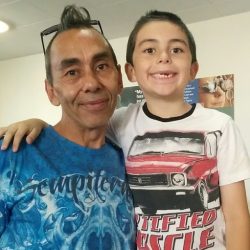 RWAV was instrumental in changing the lives of nine Aboriginal and Torres Strait Islander children from Mildura and Echuca. They were able to undergo ENT surgery after being on wait lists for years.
Bright young Darius has had ongoing hearing problems over the past five years and has been "struggling in school" said his dedicated father, Keith. Darius excels in math and reading but due to his hearing difficulties, his speech and education have suffered significantly. He has ongoing ear aches and has had to miss school at times. "He has been receiving speech therapy for 2 years and still his pronunciation isn't clear" says Keith.  A beaming Keith says RWAV has been a "God send" and looks on to his youngest son saying "his life is going to be so different for the rest of his life".  The single father who lost his wife two years ago, said he "couldn't believe" that they were "able to get help for his son so soon, knowing waiting lists for surgery were well over 3 years". They both look forward to a speedy recovery and enjoying their time together.
Read more about the children we have supported here