Eye and Ear Surgical Support Services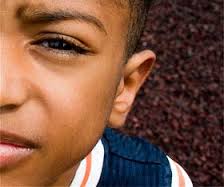 Aboriginal and Torres Strait Islander people have higher incidences of eye and ear disease. These  impact on their health, social interactions, connections to country, culture, spirituality as well as affect quality of life outcomes. The Victorian Eye and Ear Surgical Support Service (EESSS) has been established to reduce the impact of chronic eye and ear conditions by improve access to surgical interventions for Aboriginal and Torres Strait Islanders, who have been placed on a waiting list for initial consultation and surgery for their eye or ear condition. The EESSS program forms part of the Closing the Gap – Improving Eye and Ear Health Services for Indigenous Australians.
The EESSS assists in breaking down barriers to accessing consultations and surgery by:
removing financial barriers for clients and their carer by covering the costs associated to access consultations and surgery including transport to and from appointments as well as meals and accommodation if required
providing care coordination for clients to ensure they can attend their appointments and or surgery
removing financial disincentives experienced by health professionals when delivering outreach services, and covering the costs such as travel and accommodation and,
in the case of ear surgery, making funds available to support surgical services for clients with acute or chronic otitis media and its direct outcomes.
The EESSS program was piloted in 2015. Due to its success and significant life changing outcomes for our clients, the program has been refunded until June 2020.
If you would like to refer a client into the program, please complete the Application Form and email it to eesss@rwav.com.au. If you would to know more about the EESSS program, contact RWAV on 03 9349 7800.
 Changing young lives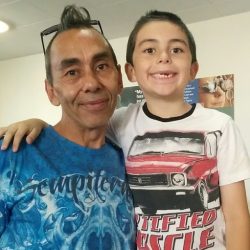 RWAV was instrumental in changing the lives of nine Aboriginal and Torres Strait Islander children from Mildura and Echuca. They were able to undergo ENT surgery after being on wait lists for years.
Bright young Darius has had ongoing hearing problems over the past five years and has been "struggling in school" said his dedicated father, Keith. Darius excels in math and reading but due to his hearing difficulties, his speech and education have suffered significantly. He has ongoing ear aches and has had to miss school at times. "He has been receiving speech therapy for 2 years and still his pronunciation isn't clear" says Keith.  A beaming Keith says RWAV has been a "God send" and looks on to his youngest son saying "his life is going to be so different for the rest of his life".  The single father who lost his wife two years ago, said he "couldn't believe" that they were "able to get help for his son so soon, knowing waiting lists for surgery were well over 3 years". They both look forward to a speedy recovery and enjoying their time together.
Read more about the children we have supported here.
EESSS Presentation
ENT surgery recipient  – Eric received ENT surgery and shares his experience before and after surgery which was facilitated by RWAV in collaboration with the Royal Victorian Eye and Ear Hospital.
ENT Surgery recipient – Noah has significantly benefited thanks to the surgery he received for ENT complications and his mother Kim shares their experience. This was facilitated by RWAV in collaboration with the Royal Victorian Eye and Ear Hospital.