Workforce Data
RWAV's data and research team is responsible for all aspects of the organisation's data management, research and program evaluation. We collect a wide range of data on the health workforce and program delivery throughout regional and rural Victoria.
Each year we undertake two major research projects:
The Medical Practice Update
A census of all practices in rural and regional Victoria with regular GP services.
The GP Workforce and Skills Update
A survey of all GPs in rural regional Victoria collecting workforce data such as hours worked and procedural skills practiced.
The data collected through these programs are used by RWAV to inform workforce planning, program monitoring and policy development. This data contributes to a National Minimum Dataset of the regional and rural GP workforce for the Australian Government Department of Health.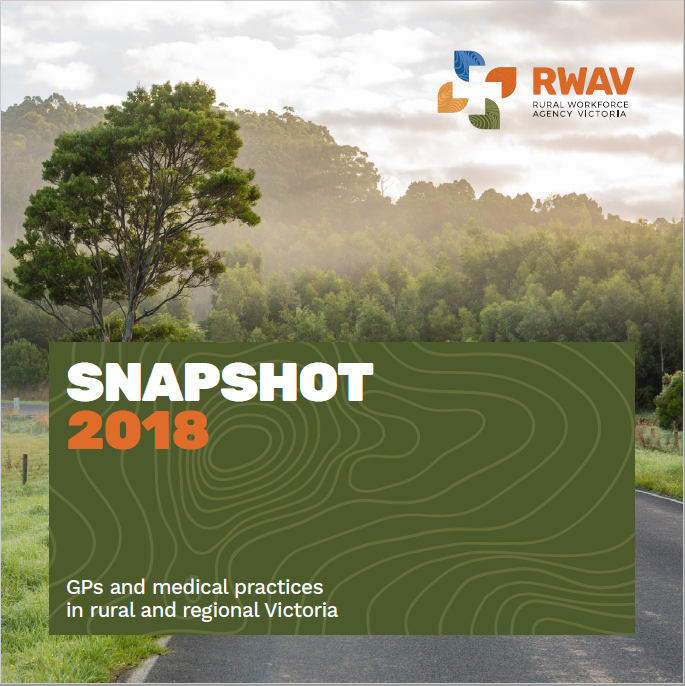 2017 Snapshot of GPs and Medical Practices in Rural and Regional Victoria
2016 National Minimum Data Set Report
Health Workforce Needs Assessment 
RWAV is required, pursuant, to its new core funding agreement (Rural Health Workforce Support Program) to develop a health workforce needs assessment on access to health professional, improving workforce quality and building a sustainable workforce.
The Health Workforce Needs Assessment Report developed by RWAV in 2018 has been approved by the Australian government Department of Health.
An Activity Work Plan for 2018-19 to meet the requirements identified within the Health Workforce Needs Assessment is being developed for approval by the Department of Health.
For further information about RWAV's data and research services please email feedback@rwav.com.au.