Visiting Optometrists Scheme
Visiting Optometrists Scheme
The Outreach Visiting Optometrists Scheme provides access to eye services for people living in rural and regional locations. The scheme also aims to improve collaboration and communication between the eye health services and the visiting optometrists which will increase the quality of ongoing patient care.
Funding is available for a range of expenses incurred by optometrists providing the services including travel, accommodation, meals, facility fees and administrative support at the outreach location.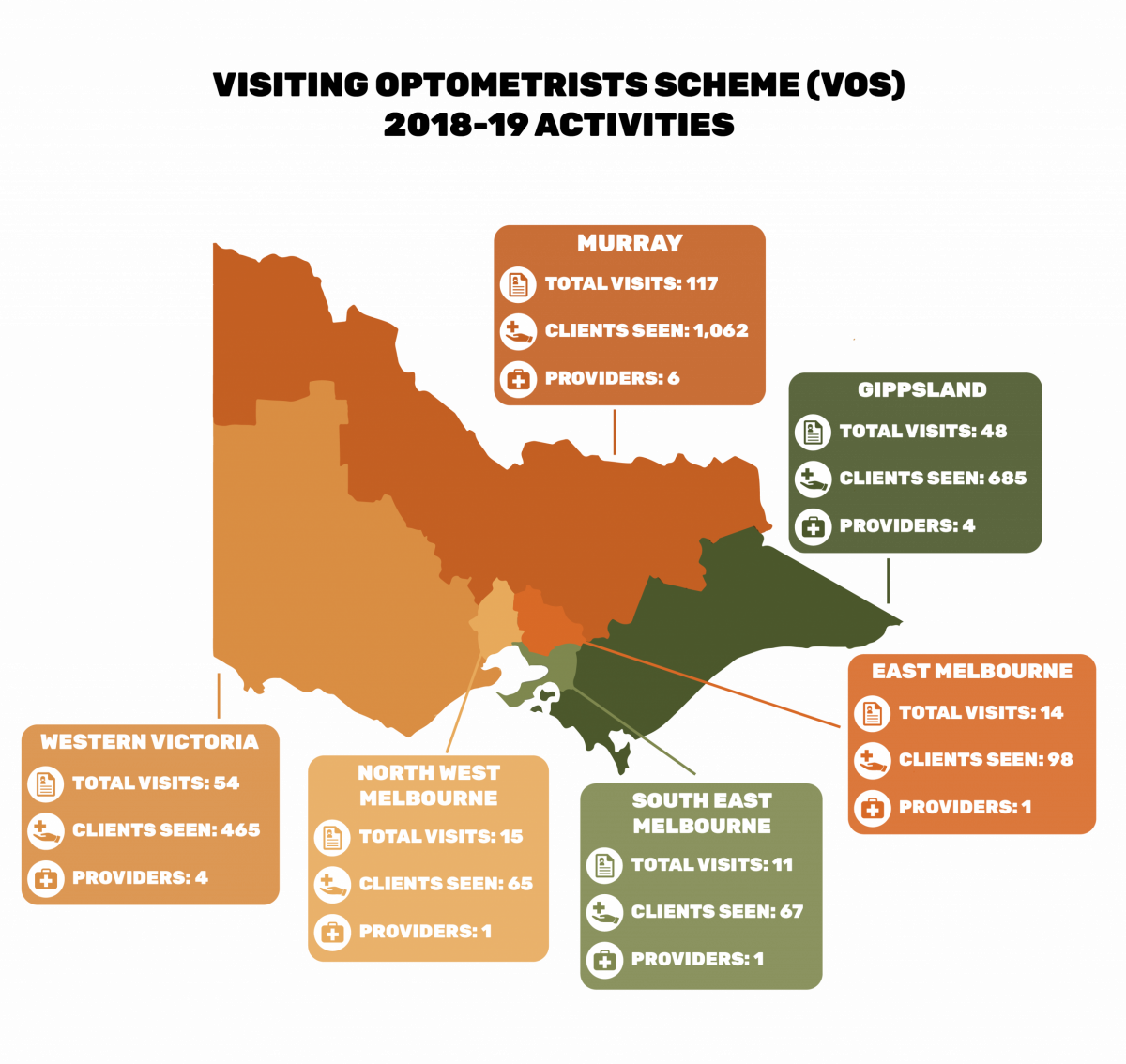 During the previous financial year 2018-19, RWAV had a total of 259 visits across Victoria with 2,442 clients seen of which 1,138 were Aboriginal and Torres Strait Islander clients.