Eye and Ear Surgical Support
Eye and Ear Surgical Support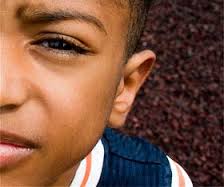 *Please note: This program is currently being reviewed due to changes to the Eye and Ear Surgical Support (EESS) Program from the Australian Government Department of Health. At this time, we are not able to accept new applications for EESS while the Program is being reviewed to fit within the new guidelines. Please contact the RWAV Outreach Team if you have any questions.
Aboriginal and Torres Strait Islander people have higher incidences of eye and ear disease and can impacts on their health, social interactions, connection to country, culture, and spirituality as well as the quality of life outcomes. The Eye and Ear Surgical Support (EESS) was established to reduce the impact of chronic eye and ear conditions by improving access to surgical interventions for Aboriginal and Torres Strait Islanders, placed on a waiting list for initial consultation and or surgery. The EESS forms part of the Closing the Gap – Improving Eye and Ear Health Services for Indigenous Australians.
The EESS assists in breaking down barriers to accessing consultations and surgery by:
removing financial barriers for clients and their carer by covering the costs associated with accessing consultations and surgery. This includes transport to and from appointments as well as meals and accommodation if required
providing care coordination for clients to ensure they can attend their appointments and or surgery
removing financial disincentives experienced by health professionals when delivering outreach services, and covering the costs such as travel, meals and accommodation
in the case of ear surgery, making funds available to support surgical services for clients with acute or chronic otitis media and its direct outcomes.
Resources:
Outreach Service Delivery Standards
If you would like to know more about the EESS, contact the Outreach Team on 03 9349 7800 or email eesss@rwav.com.au.