Position Description:
Sessions with some VMO and On-call
One weeknight on call each week (preferable)
Host practice to provide accommodation and cover reasonable travel expenses in town
Based in beautiful Gippsland and Wilson's Promontory region
Dates Required: 26 April 2021 for 4 weeks  – open to any expressions on interest
Practice Hours: Monday – Friday 8:00 am – 5:00 pm, plus one to two nights on-call and at least one weekend on-call
Fees: $negotiable rates or percentage of billings. Accommodation is provided.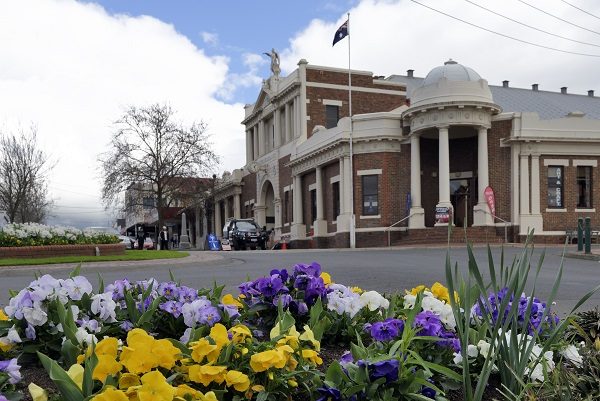 Role: GP locum is required to cover annual leave at this friendly, well managed group practice. You will ideally join in the roster for on-call and VMO at Gippsland Southern Health Service-Leongatha hospital. This is a farming region with a varied patient demographic from young families to elderly people. Given this practice has a reputation for looking after their locums, you can count on being well supported by a strong nursing and administration team.
Practice Details:
Leongatha Healthcare is a family-oriented and accredited, teaching practice where all doctors and staff seek to provide quality care to the community. Operating over two sites, the clinic consists of 5 treatment rooms and 18 consulting rooms along with access to a variety of allied health professionals to include Physiotherapy, Psychology, Podiatry, Speech Pathology and Audiology.  The prevalent health issues in this location include Aged care and child and maternity issues and in general, all round patient care.
The Leongatha hospital has 23 acute beds, seven obstetrics beds and an attached aged care home of 30 beds. The hospital has excellent x-ray and pathology facilities. Procedures performed include wound suturing, excision of skin lesions, cysts and lymph nodes, abscess drainage, cryotherapy, acupuncture, caesarian section, D&C, diathermy, vasectomy, appendicectomy, tonsillectomy and adenoidectomy, hernia and hydrocele repairs and fractures. A number of specialists visit Leongatha regularly, and a variety of allied health services are also available.
About Leongatha: The community is located 134 km South-East of Melbourne in a rich dairying region within South Gippsland, between Korumburra and Meeniyan. The township offers a large commercial centre with a good selection of shops and some of Leongatha's oldest buildings including the post office (built in 1887), court house (1912) and Mechanics Institute (1912) which now serves as a local history museum. The Memorial Hall was built between 1925 and 1926 and part of it functions as a community art and craft gallery. The area is known for its excellent variety of walking, cycling and horse riding tracks with the Great Southern Rail Trail nearby. There is a beach at Inverloch 20 minutes away and the beautiful Wilson's Promontory National Park is only a one-hour drive, passing through several small towns which offer attractions such as wineries, galleries and antique shops.