Position Description:
Co-located with a community health centre in a DPA location
$25,000 annual bonus available for GPO/GPA
3 month guaranteed income
Sponsorship/Mentoring available
Relocation grant available
Generous Salary Packaging Available
Annual CPD grant
Established patient base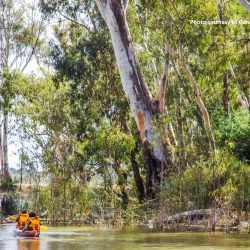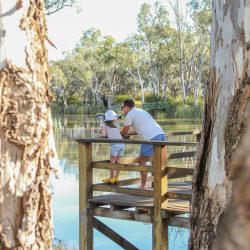 Role:
A highly profitable opportunity for a rural General Practitioner to join the well regarded Northern District Community Health Clinic in Kerang. This practice has a long history of service to the local community. Joining an experienced team of up to 5 GP's, with full time GP's earning up to $350 – 450K per annum, you will also receive full support from experienced nursing and clinic staff. Our Clinic hours are Monday – Friday 8:45am – 5:30pm, and we primarily need GP's to provide this service. Co-located with our community health services is a real benefit as there are good links to Allied Health, counselling and health promotion services.
There is also opportunities to be part of the Kerang District Health Visiting Medical Officer team, which provides after-hours service on a shared roster (1/7). The new hospital has state of the art facilities.
Essential Criteria:
AHPRA Registration – General or Specialist GP
Accident and Emergency Skills
Opportunity for:
GP/Anaesthetist
GP/Obstetrician
The Package:
70%+ of billings (negotiable)
$25,000 annual bonus available for GPO/GPA
100% of public inpatient fees and the After Hours on call grant
Salary packaging available
Long Service Leave Incentives
3 month guaranteed income
Relocation grant available
CPD grant available
Welcoming and supportive community
Practice Details:
The GP co-designed practice has 10 consulting rooms and 3 treatment rooms. Onsite allied health services staff include a Nurse Practitioner, visiting cardiologist and geriatrician, a full suite of allied health and counselling services, hearing aid specialist and mental health worker. Visiting specialists services to the Hospital include general surgeons, ophthalmology, orthopaedics, ENT, O&G, urology. Our co-located community health service hosts additional consulting rooms, videoconferencing and telehealth.
The patient demographic ensures a broad variety of clinical scenarios. Excellent orientation and mentorship is available to the successful candidate together with support to assist you in settling into the community.
Clinic hours are Monday – Friday, 8:45am – 5:30pm.
Kerang is the largest centre within the Gannawarra Shire; a friendly, welcoming and inclusive community that values freedom and space. Kerang has a strong connection to heritage and a rich sporting and volunteering culture. Kerang draws in surrounding rural communities with its choice of schools, agricultural support services and strong health sector. Kerang has a busy retail sector, with some lovely new boutique businesses commencing in the last few years. Kerang (population 4,000) is located in the mid-north of Victoria and supports a region of approximately 18,000 people. The rural town of Kerang is located on the Lodden River just 25 km inland from the Murray River. With over 55 lakes, swamps and lagoons that stretch from Kerang to Lake Boga in the North, the area is popular for those seeking aquatic activities from water sports to boating and fishing. The district hosts a number of sporting competitions including cricket, football, netball, tennis and golf.
Education facilities includes childcare, kindergartens, four primary schools and 2 secondary schools.
Read more about Kerang and its services below:
https://www.youtube.com/watch?v=kff-i3FFMmw
https://www.visitkerangcohunakoondrook.com.au/
http://www.gannawarra.vic.gov.au/Home
http://www.kerangdistricthealth.com.au/