Position Description:
• DPA location
• Full-time/Part-time options
• Accredited Teaching Practice
• Beautiful location to work and explore
• One day/night on-call per week
• Very friendly and supportive rural practice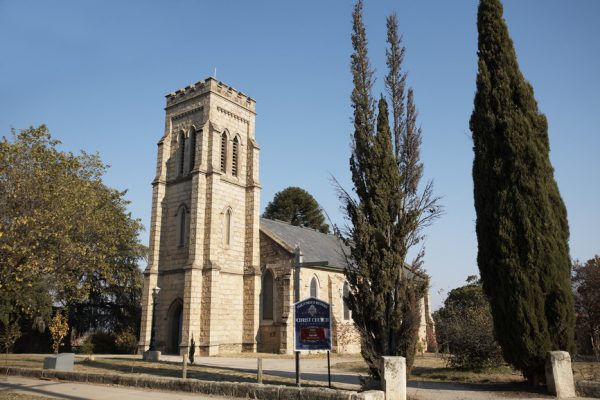 Role:

A family oriented clinic is seeking a GP to join their close-knit team in Beechworth. Replacing a GP, there is an existing patient cohort for you to access and consistent new patient requests. The ideal GP will have broad GP experience preferably in a rural setting and will obtain VMO rights to the Beechworth Hospital (acute and extended care centres). On-call is on a shared roster with requirements only for 1 night per week and one weekend in 10.
You be rewarded with support, and excellent education opportunities in an environment that provides exceptional clinical care to the community and region. You will also receive a comprehensive orientation and induction into the practice with ongoing mentoring.
Essential Criteria:
AHPRA Registration – General or Specialist
Australian General Practice experience preferred
Broad medical experience
Emergency medicine
The Package:
Engaged on a minimum 12 month contract, you can expect to receive:
Independent Contractor – 65% (Non-VR) or 70% (VR) of billings OR
Employed GP – 56% of billings + Super, Sick Leave & Annual Leave
After Hours fee + 95% (Independent Contractor) OR 80% (Employed GP)
Negotiable incentives (rental subsidy, relocation expenses or guaranteed income period)
Practice Details:
Supported by 10 GPs, 4 Practice Nurses a Practice Manager and excellent administration staff, you will be provided with ongoing opportunities to continuously up skill your clinical knowledge and skills. This computerised, accredited teaching practice has 9 consulting rooms and 2 treatment rooms where all wound care management, dressings and surgical procedures are performed.
Practice hours are Monday to Friday 8:30am to 6:00pm and Saturday 8:30am to 1:00pm. You will be required to gain VMO rights to the local hospital as participation on the After Hours roster is a requirement. The After Hours roster is shared amongst other clinics in the region and involves you working 1 night per week and 1:10 weekends. All the GPs at the clinic also participate on a weekly roster (1:6) to complete hospital ward rounds.
The practice offers Counselling, Family Planning services and much more to the community.  Visiting Allied Health and Specialists include a Physiotherapist, Podiatrist, Diabetes Educator, Optometrist, Dietician and Audiologist. On-site Pathology services are also available.
Cradled in the foothills of the Australian Alps, Beechworth is a fascinating town rich in history and blessed with great natural beauty. With a population of approximately 3,000, Beechworth is a vibrant community with excellent sporting, education and childcare facilities. Only 30 minutes away are two regional towns, Albury-Wodonga and Wangaratta both with excellent education institutions, shopping and lively cultural communities.
Beechworth is 285km north-east of Melbourne, a 3 hour and 15 minute drive. Trains and coaches run from Melbourne to Wangaratta with bus connections to Beechworth.
Click here to read more about living in Beechworth