Back to news
Health Workforce Scholarship Program
11 Feb 2019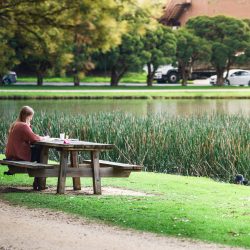 The Health Workforce Scholarship Program (HWSP) is an initiative of the Australian Government Department of Health and is designed to improve access to services needed in remote and rural areas across Australia by supporting an increase in skills, capacity and/or scope of practice.
The HWSP provides professional development support to health professionals in rural, regional and remote Australia. The Program will be available to eligible medical, nursing and allied health professionals working in primary health care who are not employed by the relevant State Government and located in, or providing services to, areas categorised as MM 3-7 under the Modified Monash (MM) Model.
The Scholarship can be used for the following:
Post-graduate medical, nursing or allied health professionals undertaking further study.
Support payments to rural health professionals in the field of medicine, nursing and allied health participating in development and upskilling courses.
One-off bursary payments to cover the cost of training or course fees and/or to cover or partially cover some training-related expenses such as accommodation and transport, where appropriate.
From 1 July 2017, the Rural Workforce Agency consortium will administer the HWSP via the Rural Workforce Agencies (RWAs) in each state and territory.
The RWA consortium includes:
Please note that the HWSP guidelines and eligibility criteria are currently in development and more information will be available in July 2017 on the RWAV website.
Read the Government's media announcement about the Health Workforce Scholarship Program.
"For the first time, scholarships will be allocated based on the needs of communities – whether for GPs, nurses, dentists or allied health professionals."